About Landfall Research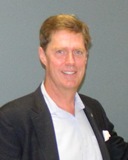 Landfall Research was established by Dirk A. D. Smith who handles most of the work. Projects range in nature but generally fall into three areas: Research, writing, and knowledge base management. When more help or other skills are needed, other professionals are added on an as-needed basis from a select circle.
Throughout much of his career, Smith has been an entrepreneur, a consultant, and a writer. And, though he has always done research, he began delving more deeply into it in 2004 when he began performing R&D with a colleague for the Cyber Operations Branch of the U.S. Air Force Research Laboratory. More recently, he has been analyzing organizations' stored documents then editing existing or creating new documentation as well as designing, building, and managing knowledge hubs to store it all.
A key aspect to the work of Landfall Research is the fact that most organizations, while expert at what product or service they create, tend to be inefficient at communicating that value proposition. This ever-present problem is based on the fact that they, the producers, are too close to the product to see it as the outside world sees it. Smith specializes in finding, absorbing, analyzing, forming, and then transferring that knowledge to those who need it. As a result, recipients of the information come to understand a new topic, learn new skills for their work, or grasp an issue that can affect their decision-making processes.
Early Projects
NASA's early concept for a Space Plane
His first contract was research for the restoration of one of the world's largest revolving globes of the Earth at Babson College. (Babson Globe).

His first published article was about NASA's designs for a possible Space Plane in R&D Magazine in 1988.

Smith founded his first technology company in 1991.
Recent Projects
JAPCC is one of NATO's many centre's of excellence
NATO's Joint Air Power Competence Centre in Kalkar, Germany published two studies by the Reginald Victor Jones Research Institute (RVJ Institute), one in 2020 and the second in 2021. To answer these requests, Smith first interviewed the progenitor of RVJ Institute (Steve "Tango" Tourangeau) for extensive subject matter knowledge then researched and wrote both pieces: "Denial of Spectrum Denial: NATO's EW Worry" and "Electronic Protective Measures: It's About Protecting Access, Not Aircraft." Read the NATO JAPCC Studies.


NSA headquarters in Fort Meade, Maryland
Previously, in 2015,
Network World Magazine
published two articles on the NSA's Commercial Solution for Classified (CSfC) program to evaluate commercially available IT products for use inside the Intelligence Community (IC).
1.
How the NSA is improving security for everyone
2.
NSA approves Samsung and Boeing mobile devices for employee use
.
Bio

Taylor in 2022
Smith was born in Tokyo, Japan where his father was stationed for the CIA. The family later returned to the U.S. where he was raised. He received his bachelor's degree from Babson College in Massachusetts. He lives in New Hampshire where, in his free time, he is restoring an old wooden boat that he keeps claiming will float in the "next" spring. Oh, and he has a really nice dog.