About Landfall Research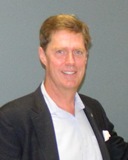 Landfall Research was established by Dirk A. D. Smith who handles most of the work. Projects range in nature but generally fall into three areas: Research, writing and consulting. Additionally, some projects lead to public speaking in a range of forum settings. When more help or other skills are needed, other professionals are added on an as-needed basis from a select circle.
Throughout much of his career, Smith has been an entrepreneur, a consultant, and a writer. And, though he has always done research, he began delving more deeply into it in 2004 when he began performing R&D with a colleague for the Cyber Operations Branch of the U.S. Air Force Research Laboratory. More recently, he has been working with historians in Wyoming to solve a 100 year old mystery involving a troubled timber mill and lynch note.
A key aspect to the work of Landfall Research is the fact that most organizations, while expert at what product or service they create, tend to be inefficient at communicating that value proposition. This ever-present problem is based on the fact that they, the producers, are too close to the product to see it as the outside world sees it. Smith specializes as a kind of information ambassador; one who excels at absorbing, forming, and then transferring that knowledge to those "on the outside". As a result, recipients of the information come to understand a new topic, learn new skills for their work, or grasp an issue that can affect their decision-making processes.
Early Projects
NASA's early concept for a Space Plane
His first contract was research for the restoration of one of the world's largest revolving globes of the Earth at Babson College in 1983. His first published article was about NASA's designs for a possible Space Plane in R&D Magazine in 1988. Smith founded his first software company, Alexander LAN, Inc., in 1991.
Current Projects
NSA headquarters in Fort Meade, Maryland
The CIA released the joint study "A Tale of Two Semi-Submersible Submarines" by Jim Anderson (LCDR USNR retired) and Smith of two covert operations boats, one built by the OSS and the other by the CIA (a shorter piece by Smith on the CIA boat was published by WoodenBoat magazine's Nov/Dec 2013 issue). Released in February 2015 by Network World Magazine are two articles (Article 1 - Article 2) on the NSA's CSfC program to evaluate commercially available IT products for use inside the Intelligence Community (IC). In the works is the never-before-told story of a lynch note in 1913 Wyoming.
In 2012 he was awarded the Gold Tabbie Award in International Journalism for the year's best How-To article. The article, "How to solve Windows 7 crashes in minutes", was also rated one of the year's "Most Useful Articles" by Network World Magazine which published it in 2011.
Bio
Smith was born in Tokyo, Japan where his father was stationed for the CIA. The family later returned to the U.S. where he was raised. He received his bachelor's degree from Babson College in Massachusetts. He lives in New Hampshire where, in his free time, he is restoring an old wooden boat that he keeps claiming will float in the "next" spring. Oh, and he has a really nice dog.